Audiovisual Talks: Grab Them and deep fake
Publicerad: 2020-11-19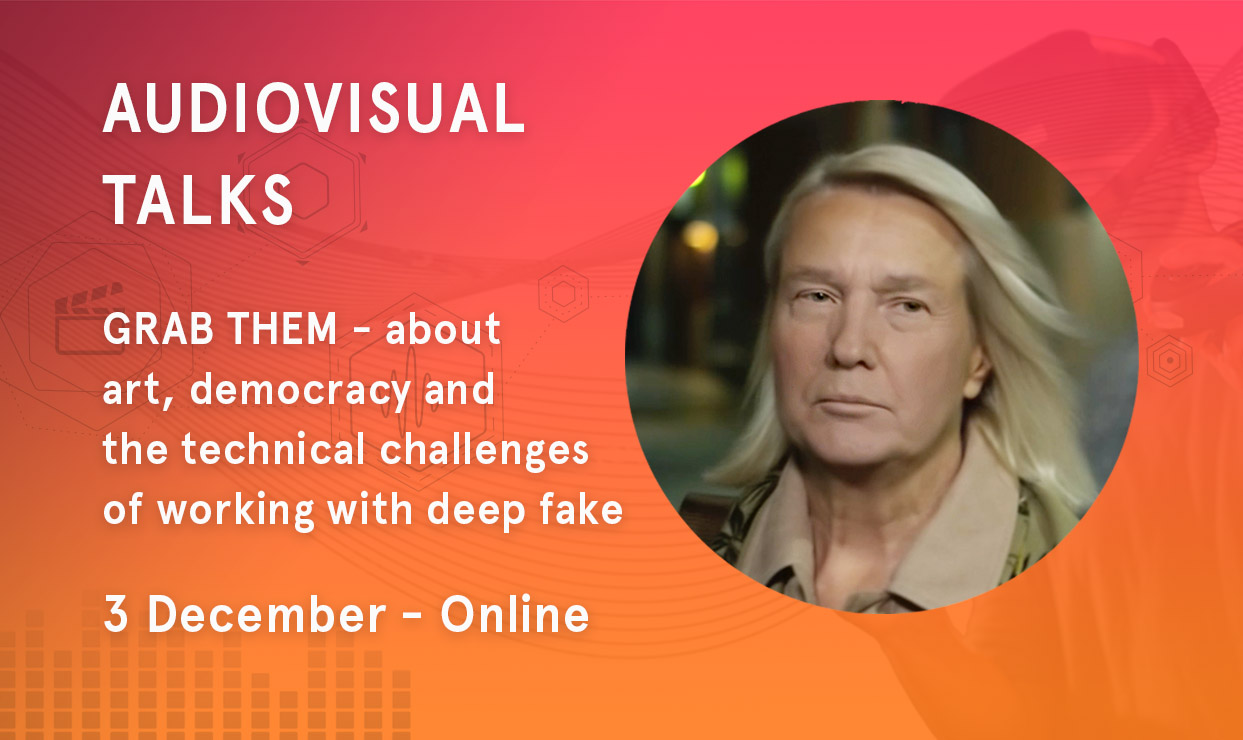 Audiovisual Talks: Gram Them.
On December 3, Audiovisual Talks invites you to an exclusive panel discussion about the film Grab Them – on art, democracy, and the technical challenges of working with deep fake.
Audiovisual Talks is a seminar series with the goal of providing knowledge and inspiring those who are working with film, television and motion picture to continue to create strong stories and experiences for the future.
Grab Them is a unique short film written and directed by Morgane Dziurla-Petit and produced by the production company GötaFilm. The film is using deep fake technology to make the actor look like an American president. Watch Grab Them on SVT Play.
The event will include a presentation of the AI technology used for creating the deep fake that was done in the infrastructure of AI Sweden and will be followed up with a panel discussion by director and screenwriter Morgane Dziurla-Petit, producer Paul Blomgren DoVan, deep-fake technician John Harrysson and Carl Heath, Director of Education at RISE.
The seminar is open for everyone and free of charge.
When: December 3, 2020 15:00-16:30.
Where: Online.
SIGN UP HERE > https://invajo.com/l/O5ACoao0zn.
Audiovisual Talks is a national collaboration project arranged by Film&TV at Lindholmen Science Park and Filmkontoret, Göteborg Stad in collaboration with AI Sweden, Filmbasen/Film Stockholm, Film i Skåne, FilmCloud/Förvaltningen för kulturutveckling – VGR and Visual Arena at Lindholmen Science Park.