Bergmanveckan: Auteuren är död, länge leve auteuren!
Publicerad: 2022-06-10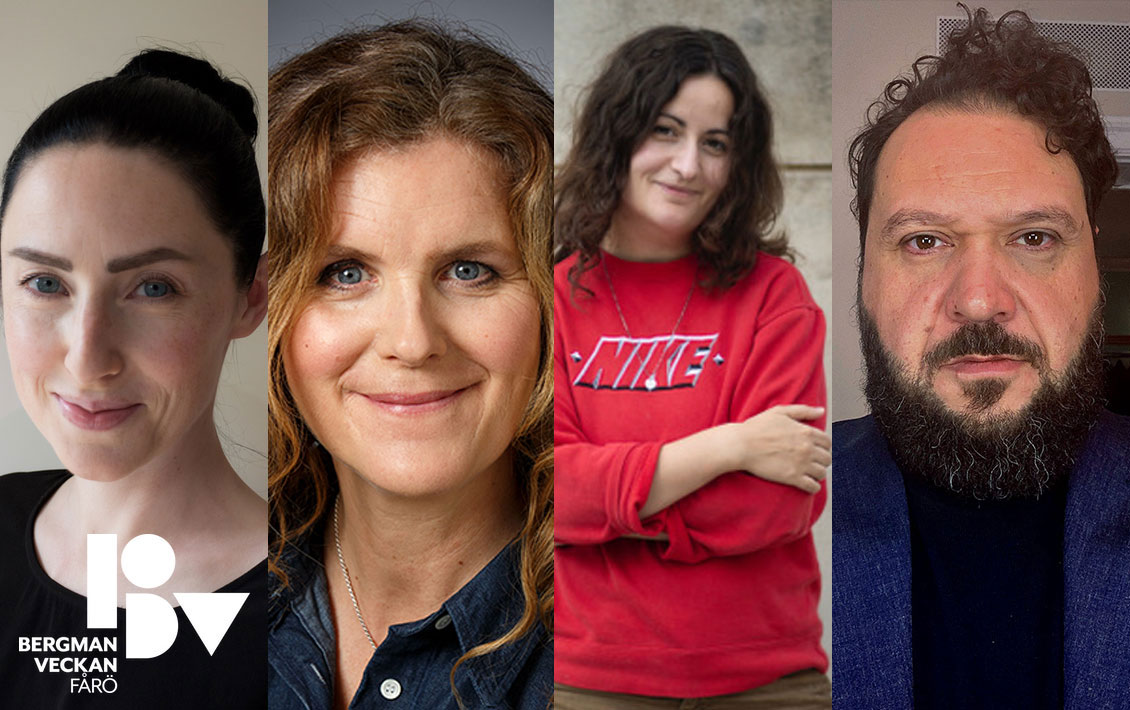 Syntolkning: Montage med bilder på Emma Gray Munthe, Susann Billberg-Rydholm, Niki Lindroth von Bahr och Goran Kapetanović. Foto: Privat/SF Studion (Susann Billberg-Rydholm)/Jorun Burman Berg (Niki Lindroth Von Bahr).
Film Stockholm arrangerar tillsammans med Film på Gotland ett samtal under Bergmanveckan på Fårö med rubriken Auteuren är död, länge leve auteuren! Kreatörens roll, utmaningar och möjligheter i det nya produktionslandskapet.
Kreatören och det kreativa arbetet är en förutsättning för en levande och progressiv filmbransch. Under de senaste 10 åren har streamingplattformar som Netflix, HBO och Amazon skapat nya förutsättningar för hur film- och dramaproduktion går till. Vilka effekter har detta paradigmskifte på den kreativa kvaliteten och framförallt: hur förändrar detta kreatörernas förutsättningar? Vilken roll, utmaningar och möjligheter innebär det nya produktionslandskapet för våra kreatörer?
För att svara på detta har vi bjudit in regissörerna Goran Kapetanović (Min faster i Sarajevo, Kalifat, Knutby) och Niki Lindroth Von Bahr (Min börda, The House) samt Susann Billberg-Rydholm, Head of Nordic TV Drama på SF Studios. Samtalet modereras av Emma Gray Munthe.
Arrangeras av Film på Gotland & Film Stockholm AB i samarbete med Bergmanveckan.
The Auteur is Dead, Long Live the Auteur!
In the past decade streaming services like Netflix, HBO and Amazon have greatly influenced the way films and dramas are produced. What does this new production landscape imply regarding the role, challenges and possibilities of our creators?
This talk is arranged by Film Gotland and Film Stockholm AB in collaboration with the Bergman Week.
In Swedish.
Tid & plats:
Torsdag 30 juni 2022, klockan 15:00-16:00.
Bergmancenters utomhusscen, Fårö.
Biljettinfo:
Pris: 130-150 kronor
Läs mer och köp biljetter på Bergmancenters webbplats.