Filmbasenfilmare dominerar GIFF-programmet
Publicerad: 2012-01-11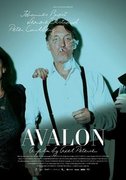 Programmet för Göteborgs filmfestival har precis släppts och vi är mäkta stolta över att kunna räkna till arton (!) tävlande filmer gjorda med stöd från Film Stockholm och totalt tjugo filmer av filmare knutna till Filmbasen. Festivalens öppningsfilm är AVALON av Axel Petersén som var en av tre deltagare i Filmbasens talangprogram startåret 2008. Även de andra två talangerna från 2008 långfilmsdebuterar på GIFF 2012: Tora Mårtens med COLOMBIANOS och Ester Martin Bergsmark med POJKTANTEN.
Hela listan på tävlande filmer gjorda med stöd av Filmbasen/Film Stockholm:
KVITT av Jakob Marky
YES av Per Hanefjord
PUNKT.MANNEN av Foad Aram
THE TRACKS OF MY TEARS av Axel Petersén
SIRI av Lina Rosengren
PRINSEN av Anders Hazelius
BÄTTRE RÄNTA av Jimmy Olsson
KAFFETJEJEN av Frida Spång
TAXIDANCING av Annika Karlsson, Jessica Karlsson och Emilia Ramsin Barlas
ÅRHUNDRADETS BROTT av Johanna Paulsdotter Löfstedt
FAREWELL TEDDY av Mark Ambervill
SEAWEED av Ida Svenonius
JAPAN PICS av Martin Steinberg
COLOMBIANOS av Tora Mårtens (långfilm)
Tävlar i stora nordiska priset
POJKTANTEN av Ester Martin Bergsmark
AVALON av Axel Petersén
Startsladden
BAGGY av Anders Hazelius
ASTRID av Fijona Jonuzi
Vi finns förstås på plats under GIFF!