Filmbasenfilmare visar film på Zita
Publicerad: 2011-07-17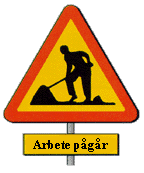 OBS! Förlängt med en vecka!
Biografen Zita bad häromveckan filmare att lämna in filmer på temat Folkets arbete. Nu är programmet för en kortfilmsserie på temat klart och filmerna visas 11-24 juli. Bland de utvalda filmarna hittar vi ett antal Filmbasennamn: Joanna Karlberg, Filip Lindstedt, Magnus Nilsson, Frida Spång och Erik Lindeberg.
PROGRAM
Varje block är ca en timma. Starttid kl 19.
Måndag + fredag

59-05 av Per Stenberg. Dokumentär. En arbetsdag på en träfanérfabrik i Norrland.
Working Man av Mats Andberg. Dokumentär. Att extrajobba med att leverera kläder till en klädkedja.
Skördeliv av Carl Olsson och Joanna Karlberg.
Jag är livets bröd av Filip Lindstedt, Magnus Nilsson och Erik Ogenstedt. Ett oblatbageri på söder.
Den enes död av Per Karlsson. Om drömjobbet på en begravningsbyrå.

Tisdag + lördag
A recording with Bolshevikings av Mats Andberg. Om arbetet med att spela in en skiva.
Die Mauer av Armand Gutheim och Jimmy Gerdin.
Projekt RA-SA 4 av Johannes Asplund. Animation om en envis vetenskapsman.
Johnny – höjdhopparstjärnan Stefan Holms far och tränare av Manne Eriksson. Dokumentär.

Onsdag + söndag
Kaffetjejen av Frida Spång. Om att vara kaffetjej på en filminspelning.
The sky is in the Limit av Matilda Rannås med flera. Om skådespelardrömmar.
Ett lass skrot av Camilla Roos. En roadmovie: betraktelse över en lastbilschaufförs resa med skrot.
Distrikt 415 av Erik Lindeberg. Att vara tidningsutdelare någonstans i den svenska landsbygden.

Alla visningar sker på biografen Zita på Birger Jarlsgatan.