Grattis till The Deminer – vinnare på IDFA!
Publicerad: 2017-11-23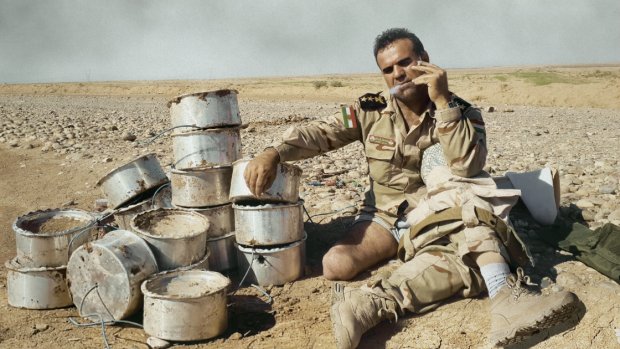 Bilden: The Deminer. Foto: Lolav Media.
Filmbasen gratulerar Hogir Hirori and Shinwar Kamal som vann The Special Jury Award för dokumentären The Deminer på IDFA. The Deminer har fått projektstöd av Filmbasen.Om The Deminer på Filmbasen.se:
2003 åker åttabarnspappan Fakhir på ett militäruppdrag till Mosul i Irak för att hjälpa amerikanska armén kämpa mot terrorn efter irakiska regimens fall och bygga upp säkerheten där. Ganska snart inser han att det finns enormt många minor i området. När han ser hur tusentals oskyldiga drabbas av explosionerna bestämmer han sig för att bli minröjare, ett arbete med livet som insats varje sekund. Med endast en enkel kniv lyckas han desarmera hundratals minor och rädda många människors liv. Under sin tid i Mosul blir Fakhir själv skadad sex gånger av minorna men det får honom inte att sluta, trots att han får order om det från högre instans. Fakhirs ambition är större än så och han vet att han behövs för att hjälpa oskyldiga människor.Mer om The Deminer på Filmbasen.se.IDFA är världens största dokumentärfestival och arrangeras 15-25 november i Amsterdam.Foto: Lolav Media.