Klimatfilmfestivalen TO FUTURE WITH LOVE delar ut priser på STOCKmotion
Publicerad: 2015-04-28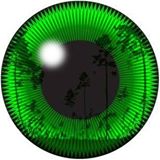 Stockholms klimatfilmfestival TO FUTURE WITH LOVE går in med en prispott på 30 000 kr till bästa klimatfilmer på STOCKmotion. TO FUTURE WITH LOVE anordnades första gången 2014 för att uppmärksamma den globala uppvärmningen och relationen mellan människan, klimatet och framtiden.
Under STOCKmotion finns klimatfilmfestivalen på plats och delar ut priser till de tre bästa filmerna på temat människan, klimatet och framtiden. Priserna består av kontanter till ett värde av sammanlagt 30 000 kr och alla filmer, oberoende av kategori är med och tävlar om priserna.
Läs mer om TO FUTURE WITH LOVE här.