MR WORLD och EBBE – THE MOVIE Guldbaggenominerade!
Publicerad: 2010-01-19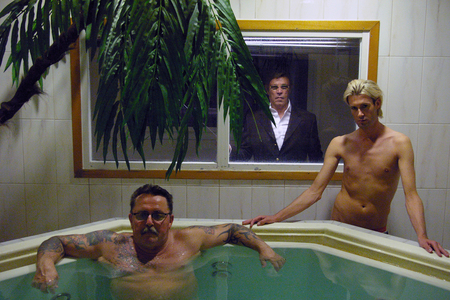 Film Stockholm/Filmbasen har gett stöd till två av filmerna som har nominerats till Guldbaggen 2010: A GOOD FRIEND OF MR WORLD av Axel Petersén för Bästa Kortfilm (producerad av Doppelganger, producenter Jörgen Andersson och Love Svensson) och EBBE – THE MOVIE i regi av Karin af Klintberg och Jane Magnusson i kategorin Bästa Dokumentärfilm (producerad av Acne Film, producent Britta Lübeck). Guldbaggarna delas ut på Cirkus den 25 januari.Grattis Axel, Jane/Karin och teamen! Lycka till den 25:e!