Workshop i samarbete med Brasilcine
Publicerad: 2012-10-16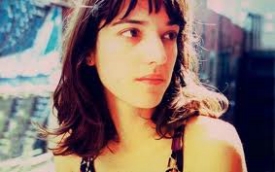 Den brasilianska filmfestivalen, BrasilCine äger rum mellan 25-30 oktober på Zita. Den 30 oktober arrangerar BrasilCine och Film Stockholm/Filmbasen workshopen: "The creative process and experience of Marilia Rocha's documentaries".
Tillsammans med Cao Guimaraes hör Marilia Rocha till en ny generation av filmare från Brasilien, som river gränsen mellan konstfilm och dokumentär. Hon visar sina filmer på museum som Moma i New York, och på de mest prestigefyllda internationella filmfestivalerna som Rotterdam, Karlovy Vary och Visions du Réel.
-Marílias poetiska bilder i olika format, inte minst super 8, räcker i sig för att man ska se hennes filmer. Men Marílias filmer fördjupar sig utöver det och verkar avslöja hemligheter från sina karaktärer som som en psykoanalys. Det är säkert påverkat av den största brasilianska dokumentärfilmaren Eduardo Coutinho, säger Rafael Franco.
Det här är första gången som Sverige har möjligheten att se en stor del av Marílias filmografi och höra henne berätta om hur hon gör för att lyckas att fint porträttera sina karaktärer och nå en så bred publik, missa inte det!
Var/när? Biograf Zita, kl 18. Fri entré men begränsat antal platser. Boka via www.zita.se
För mer info om festivalen, se brasilcine.se eller facebook/BrasilCine
Biljetter: 80kr/60kr (Rabatt med Filmbasenkort).