Production Service
A list of the major production service companies within film and tv-series.
The companies listed here have extensive experience within production service. But… you as a client need to do your research and make sure that the company meets your requirements. Stockholm Film Commission does not take any responsibility for quality of service. The list is in alphabetical order.
Heyfilm Sweden AB – Swedish and International film productions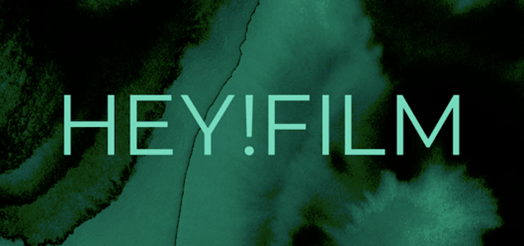 We strongly believe work should be fun and creative, and regardless of budget, executed with perfection. So if you plan to shoot in Sweden, or anywhere in the world,  we would love the opportunity to be part of it and to advise and support your vision with our expertise.
Quick Facts
Founded by two creative producers
Long experience of Commercials, TV and Drama.
Vast network of highly professional film crew.
Vast network of awarded creatives and talent.
Located in the heart of Scandinavia.
Contact Info
The Line – Full scale film production service

If you want to shoot in Sweden, come shoot with us at The Line! With a broad experience managing projects, whether it be locations, casting, picking together a crew, logistics and travel arrangements, equipment or postproduction, we can provide creative solutions.
Quick Facts
We are Located in Stockholm, Gotland (the Bergman Island) and in North of Sweden
We have a post house in Stockholm
We love our job and will make sure your production gets the best
Our priority is to make every production as smooth as possible
We see communication as our number one team mate
Contact info
Nordic Productions – Production Service for Films, TV Commercials and Stills
Our production service area reaches from the Southern archipelago of Sweden to Lapland and beyond. With superb production knowledge and unique Snow-how of the northern conditions, Stockholm based production company NP is ready to help you with your next shoot right here at the top of the world.
Quick Facts
Offer services that cover the entire Nordic region
Our street-cred matters to us.
Strong connection with landowners, local guides and municipalities.
Full production insurance, payroll and tax along with accurate VAT-claims.
Experienced, Supportive and Transparent.
Contact Info
Oceanfilm – Marine coordination and safety

We provide all facility's regarding water scenes. We offer marine coordination, safety divers, boat drivers, stand-ins  as well as camera boats, picture boats and water transports As a experienced marine filmcompany we know the archipelago and are happy to be your water consultant.
Quick Facts
Oceanfilm was founded in 1999 and is Scandinavians most experienced
marine service company.
We are based in Stockholm but works all over Scandinavia.
Our water studio is located in Gothenborg.
Contact Info
The Producers Sweden – Production service for film and stills

The Producers consist of four executive producers with long and solid experience of film production and service.
Quick facts
Member of Global Production Network and Green the bid
Production service based in Stockholm but works all over Sweden
Broad network within team, casting and location
Experienced producers
We work with commercials, TV, Feature films, documentary and stills.
Contact info
Swixer – The Swedish Fixer

We are a full production service company that provides crew, locations, equipment, casting, logistics – you name it. Our crew members are fluent in English and we work with all sizes of production, both small and big ones. We have a flexible and international mindset and believe every shoot requires a diverse set of people and skills. We like to have fun at work and try to keep our shoots environmentally friendly when choosing our vendors.
Quick facts
Founded in 2012
Chosen by brands such as: Apple, Microsoft, Bloomberg, Netflix, BBC, NBC and more
Operates all across Scandinavia
We work with: Commercials, Documentary, TV, branded and corporate shoots
Contact info