Rental Houses
A list of rental houses in the Stockholm area.
To be listed here, the company needs to have a film equipment rental service and have had experience of working with international clients.
Important note: You as a client need to do your research and make sure that the company, its studio or other services meet your requirements. Stockholm Film Commission does not take any responsibility for quality of service. The list is in alphabetical order.
Dagsljus Filmequipment AB – A one-stop-shop Rental House since 1991

Founded by film workers, for film workers. We understand how important quality equipment is to the success of your shoot, regardless if it is a film, commercial or TV production, big or small. With two newly built studios literally next door, production has never been easier. Our goal is to provide you with the latest and greatest equipment, the best support and service, and keep everything within budget. We don't aim to be the biggest, but we strive to be the best. Everyone at Dagsljus knows the production challenges, the pressures of being on set and we work hard to make sure that you don't have to worry about the equipment.
Quick Facts
Camera, Lighting, Grip, Sound and Stills equipment
Vehicles and Generators
Support 24/7 service
Located in Stockholm (main), Gothenburg and Boden
Studios, 195 + 135 sqm right at the warehouse
Contact info
Ljud & Bildmedia AB – Your one-stop shop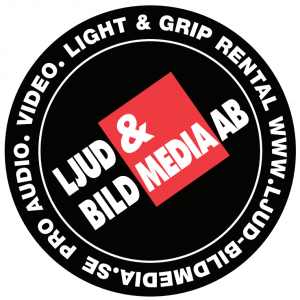 Ljud & Bildmedia AB is all about film equipment and we carry one of the widest ranges of professional production equipment in northern Europe, regardless of production size or recording format. In our rental inventory you'll find everything from generator trucks and telescopic camera cranes to some of the world's most advanced cinema cameras and accessories to complement them. Along our rental operations, we have a constantly growing stock of items for sale and a service department that maintains and repairs our own equipment as well as yours.
Quick Facts
Biggest rental and service house in Northern Europe
Rental of Camera, Lighting, Grip, Sound and Stills equipment
Service support 24/7
Located in Stockholm and Gothenburg
No production is too small or big
Contact info