VFX
A list of VFX studios in the greater Stockholm area.
To be listed here, the company needs to have experience with international feature or television series. It is useful to note that all companies listed here have extensive international experience.
Important note: You as a client need to do your research and make sure that the company, services and skills meet your requirements. Stockholm Film Commission does not take any responsibility for quality of service. The list is in alphabetical order.
Goodbye Kansas Studios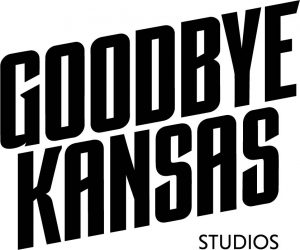 Goodbye Kansas Studios offers award-winning and uniquely integrated services for feature films, TV series, commercials, games and game trailers. Expertise includes VFX, FX, CG productions, 3D Face & Body Scanning, Digital Humans, Creature & Character design, Performance Capture, Animation and RealTime expertise.
Quick Facts
2 state of the art Performance Capture Studios (16,7m x 16,1m x 7,5m
+ 5,8m x 4,6m x 3,4m
3D Face & Body scanner
All facilities including dressing rooms, make up, kitchen etc
+200 skilled employees in Stockholm
Contact info
Important Looking Pirates
We are a multiple VES and Emmy Award-winning studio and have created animation and visual effects for some of the greatest storytellers. We offer unrivaled planning for a streamlined production so you can get the best imagery on screen.
With a passion for storytelling, we bring the dynamic energy of our background in visual effects and animation into cinematic film and design projects. We provide concept art, storyboards, animatics, research and development. Together with you, we plan your productions and heighten the end result. Our set-savvy VFX supervisors work closely with the director production team to plan the shoot and are on set to ensure you are covered for all of your post-production needs.
Quick Facts
Founded in 2007
Multiple Emmy and VES awarded company
Around 150 employees permanently staffed
Contact info